I contributed to the following to a PsychCentral article about ingredients that make the biggest impact on relationships:
"Danielle Kepler LCPC, who specializes in couples counseling, also said that repairing before, during and after an argument is vital. It helps you have productive conversations and reduces the tendency of being critical or defensive. "When people feel like their partner is attacking them, they physiologically are unable to take in what the other person is saying due to perceiving their partner as a threat."
Repairing during an argument might be saying, "I'm feeling really defensive right now, can you reword that last part?" Repairing after an argument includes reflecting on your own. You might think about what happened during the argument to trigger you—exploring whether you've felt this way before, as a child or in past relationships.
Then you and your partner process the argument together. Both of you talk about the mistakes you made, and genuinely apologize (by fully understanding and acknowledging how each of you hurt the other). Doing so helps "to wipe the slate clean and not hold onto negative feelings towards one another," Kepler said."
Read the entire article here.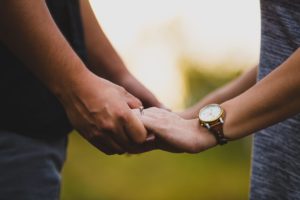 http://chicagocounselingandtherapy.com/wp-content/uploads/2017/11/jon-asato-246160.jpg
1365
2048
Danielle Kepler, LCPC
http://chicagocounselingandtherapy.com/wp-content/uploads/2018/01/DKTherapyLogoSm.png
Danielle Kepler, LCPC
2017-11-21 08:59:58
2017-11-21 09:00:41
Couples Therapists Reveal the Ingredients that Make the Biggest Impact on Your Relationship