Danielle contributed the following to a Huffington Post article about creative ways to not get stir-crazy and annoyed with your spouse when you are snowed-in with your spouse:
"Start eating.
In an ideal world, you'd be at some new brunch place in the city, taking your first bite of fried chicken and sipping a Bloody Mary. But you aren't living in an ideal world ― you're living through a snowpocalypse, and you're essentially under house arrest with the rest of your family.
If you can't agree on anything else, you can all probably agree that you're hungry. To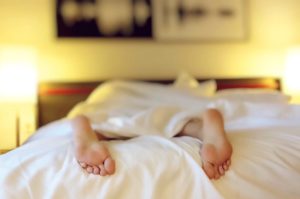 that end, warm up those frozen tamales from Christmas ― or use the leftover cheese from your New Year's party for a makeshift charcuterie board. If you're really feeling ambitious, score brownie points with your spouse by making breakfast in bed.
"Hey, you may not be at a hotel, but you can still get the hotel experience in small ways when you're experiencing this weather," said Danielle Kepler, a marriage and family therapist. "Figure out what food you have in your fridge and eat it in bed, wearing robes and your pajamas as if you received room service."
Read the entire article here.